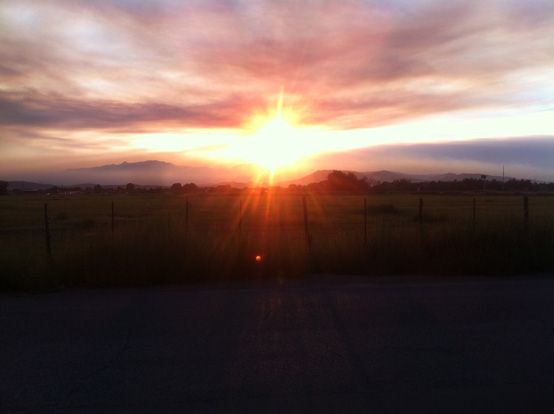 In case I don't say it enough, and I know that I don't, I really am so grateful for this beautiful place that we've been able to call home for the last five-plus years. How lucky we are that we don't have to travel far to find complete and total serenity - it truly is right out our back door.
I totally give Utah a bad rap .
The winters tend to do something to me that I reeeaaallly don't like - major sufferer of the winter blues, right here. I know you all got an earful this past winter - it was a doozy.
But right now as I look back on all that Utah has had to offer us, not just in its incredible beauty and large variety of outdoor activities, but when I really look at the people it has brought into our lives, the amount of family-friendly activities it provides, the close proximity in which we live to such a huge population of people who share our same beliefs, or even the fact that this happens to be a place that both of our families love to frequently travel to, I can't help but admit that one day when we have to leave it I know that will be a sad day indeed & that it will be incredibly missed.
This lovely place will always be a treasured one in our hearts and one that we will frequently come back to in the years ahead - I say this assuming we won't be here forever, but then again I thought we would have left long ago so you never know what can happen.
So come February when I've had about all that I can take of winter with several months of it still ahead & I'm complaining about how I can't wait to get out, will someone please refer me back to this post?