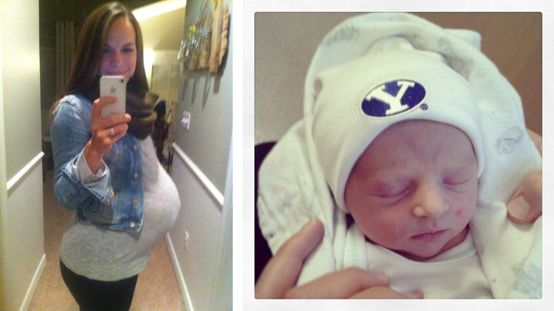 And basically the most important thing that you need to know about what's been going on with us during that time is : We had a baby!
On October 16th we welcomed sweet, handsome Greyson George Romney into the world.
Our days are now a little crazier and our nights involve a little less sleep, but what an immense blessing this babe has been to us already. I am simply overwhelmed with love for both of my kiddos.
There is so much more that I want to say about how I love my sweet babies, how I appreciate Blake, how we've been adjusting to life with two kids. I will definitely be writing more soon,
but the truth is that both kids went to bed before 8:00 tonight and all I really want to do right now is go to sleep!