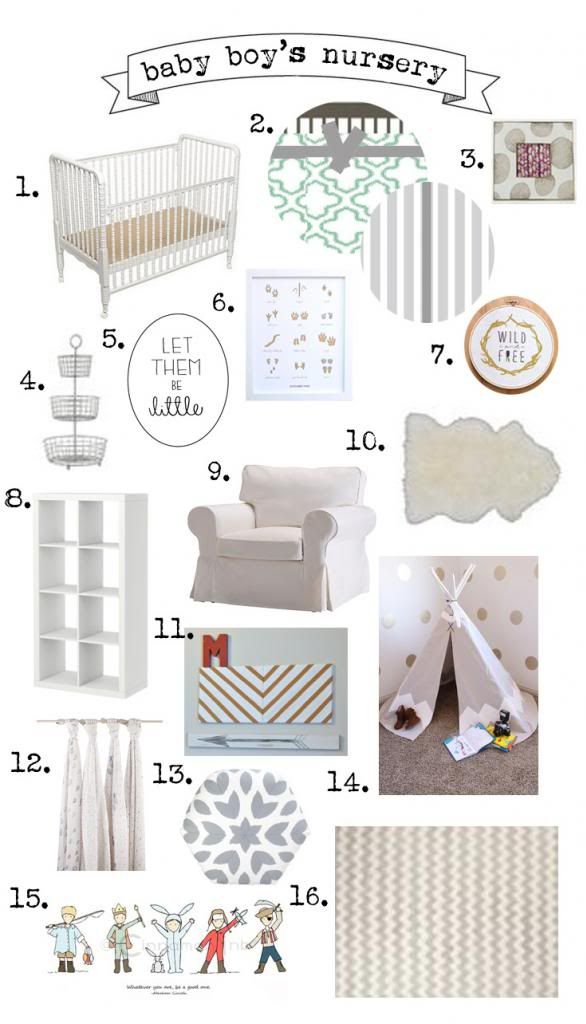 Here's a little sneak peak at some of the things we're considering for Baby Boy's nursery!
We'll be going a little bit tribal while still trying to include some of those classic little boy touches :)
There are so many other details & fun items that I would have loved to include . . . I don't know how I'll ever choose (or find the bucks to actually make this come to fruition).
We'll be using a lot of things that we already have and trying to DIY as much as possible, but I'm determined to have this little guy's nursery done while he's still an infant at the very least.
Notice I don't say by the time he is born, because let's be real, that probably won't be happening.
What are your favorite places to shop for nursery décor?