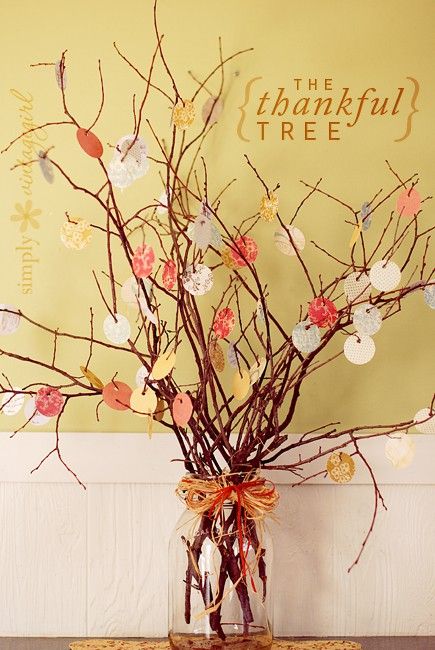 How cute is this Thankful Tree ? Perfect for an entry table or centerpiece .
This year is the first year that I am really yearning to start having holidays at my own home .
This is probably magnified by the fact that I have only been in my own home for two weeks out of the last three months .
Blake and I have decided that this will be the last year that we will travel for the holidays .
I absolutely love the traditions that I grew up with , but I am so excited at the thought of decorating my house during the fall and winter months , preparing a truly grand meal , and snuggling up with Blake and Annie in our own bed on some of the most special nights of the year .
Although I won't be hosting Thanksgiving this year , I wanted to take the opportunity to share some of my favorite table settings with all of you .
I just love the look of a light , clean , and simple table - so elegant !