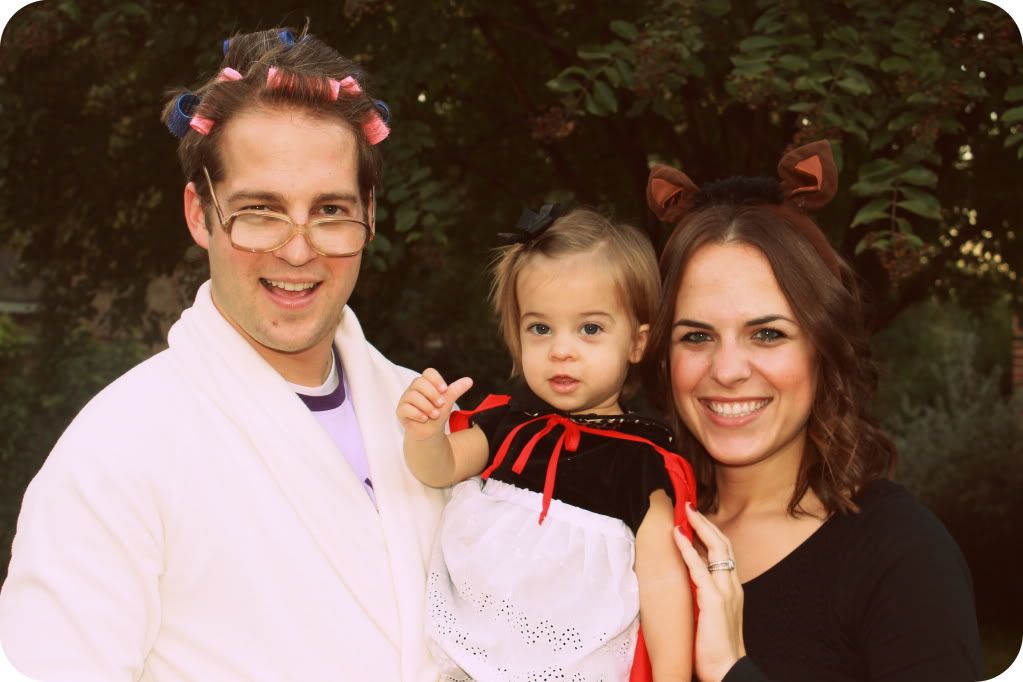 I was so grateful that Blake was able to fly in to go Trick-or-Treating with Annie and I .
And I know he was just as thrilled that he got to go out in full costume - what a good sport he is : )
After going round and round with so many ideas about what our girl was going to be this year , we finally settled on Little Red Riding Hood .
I dressed up as the wolf and Blake , being the silly fellow he is , was the grandmother .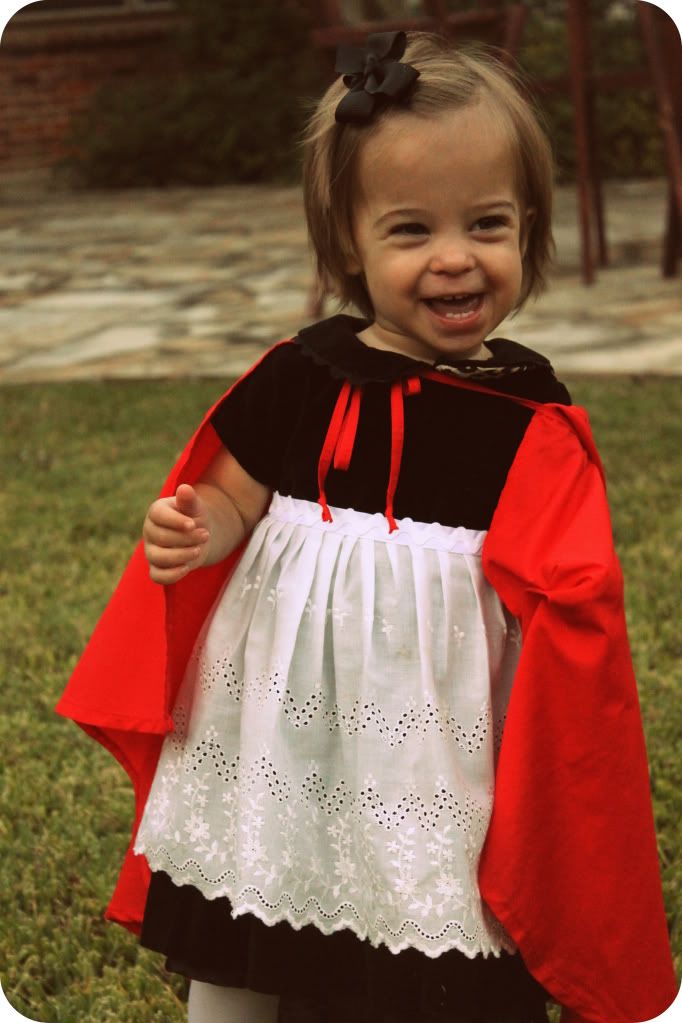 Get a load of our little Red - my awesome mother-in-law made her costume !
We kept it pretty low key - driving to a few homes of family and friends , and stopping at a few neighborhood houses with my mom and dad .
Then off to a delicious dinner at my in-laws house - Annie's sweet Aunt Carli and Lala put together quite the spread for us.
So grateful for them and all that they do !
Hope you all had an amazing night as well !