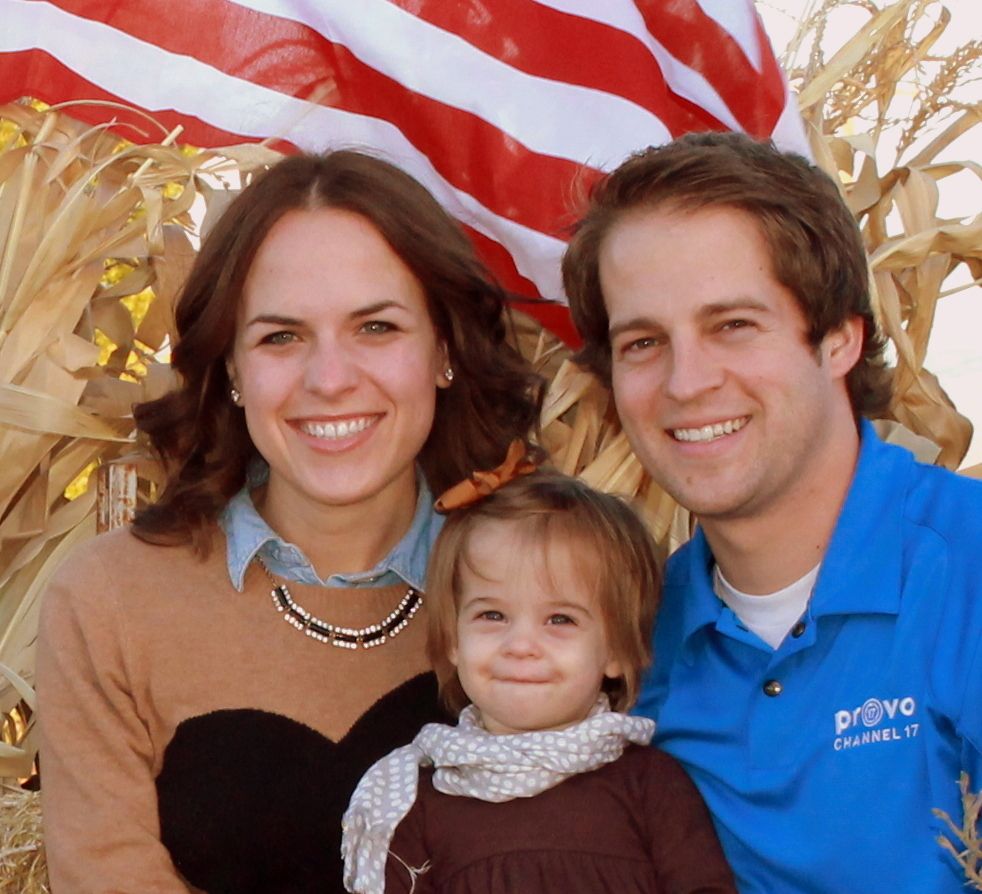 A few weeks ago , Annie and I were lucky enough to head back to Utah for two whole weeks to be with Blake . We enjoyed General conference , BYU Homecoming , and my birthday ! Some of Blake's family were in town too which made it extra fun !
While we were there we came across this sweet little farm that had the most adorable pumpkin patch .
We also got to spend the evening with some of our favorite people : Annie's Uncle Brad , Aunt Carli , and Cousin Henry .
It was the perfect evening for our little family and especially our baby girl .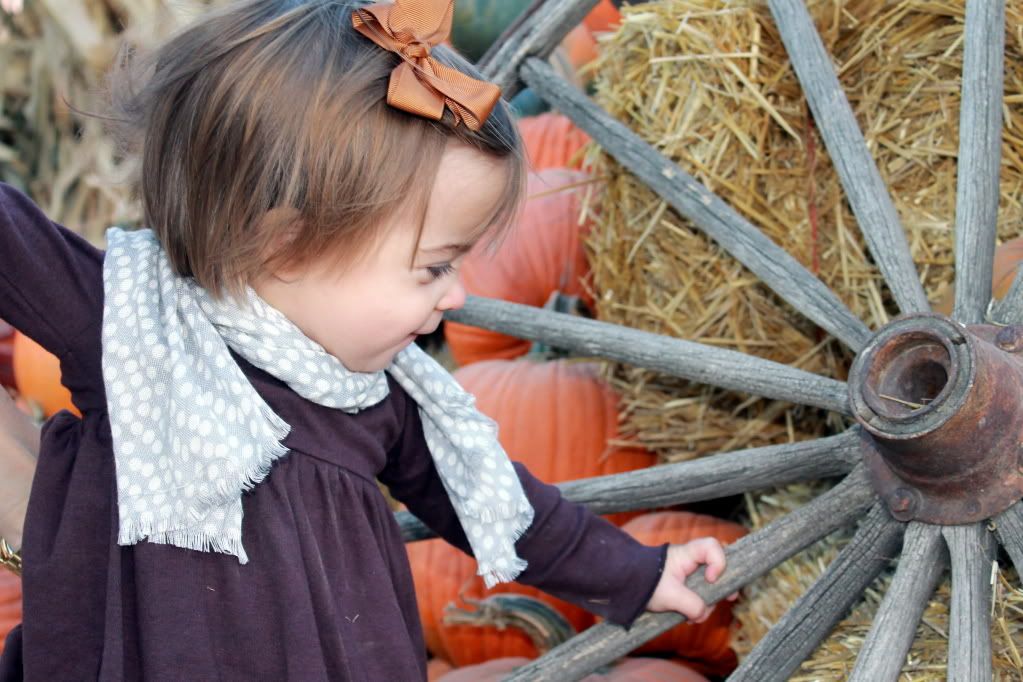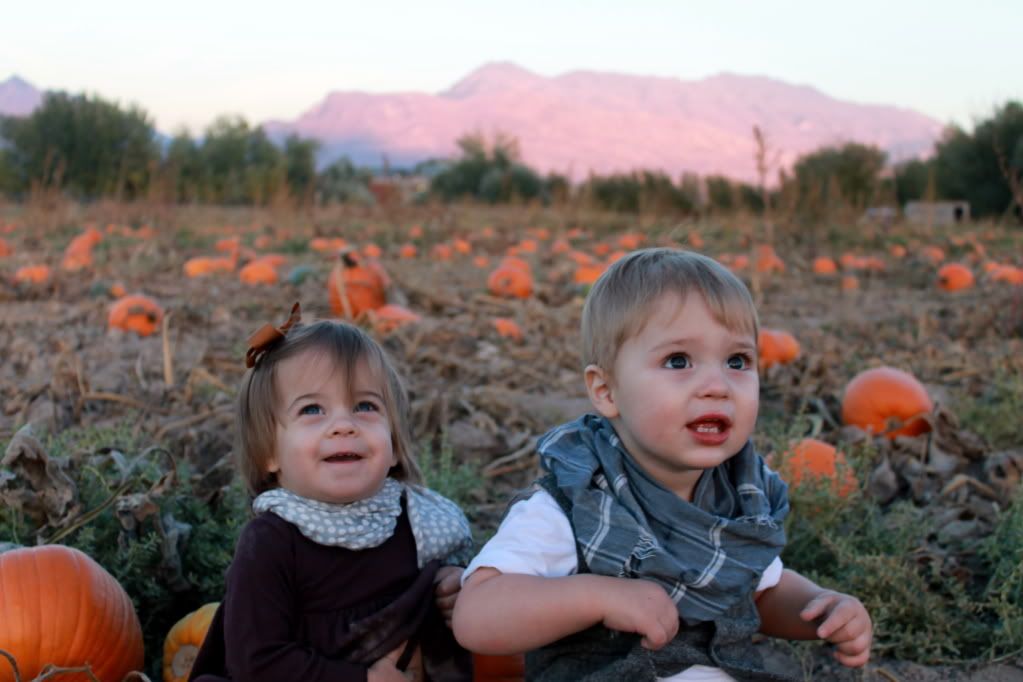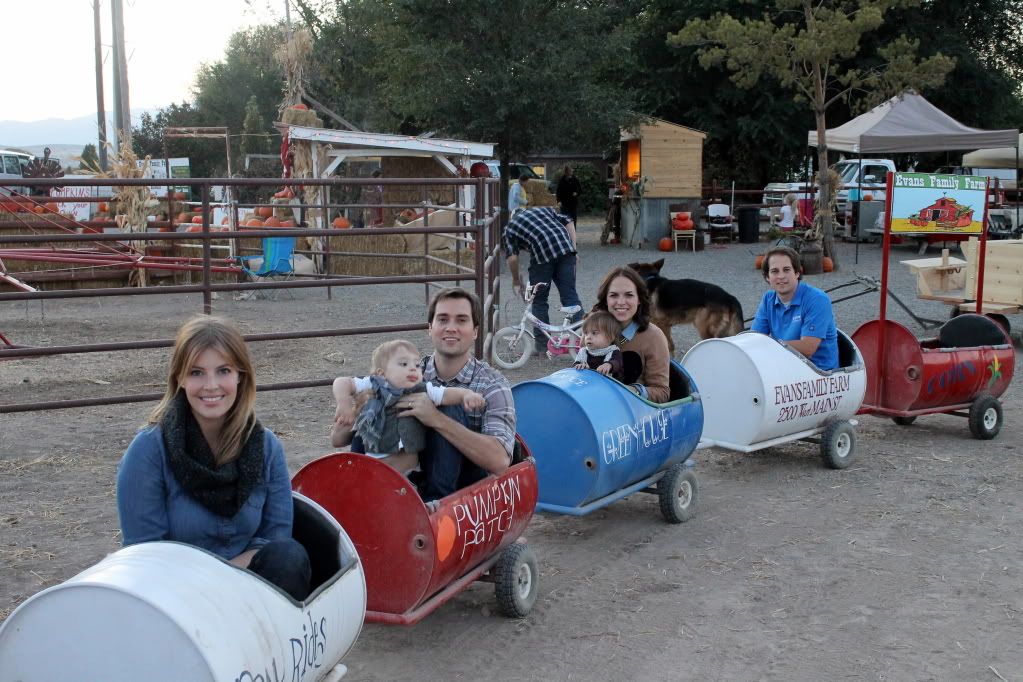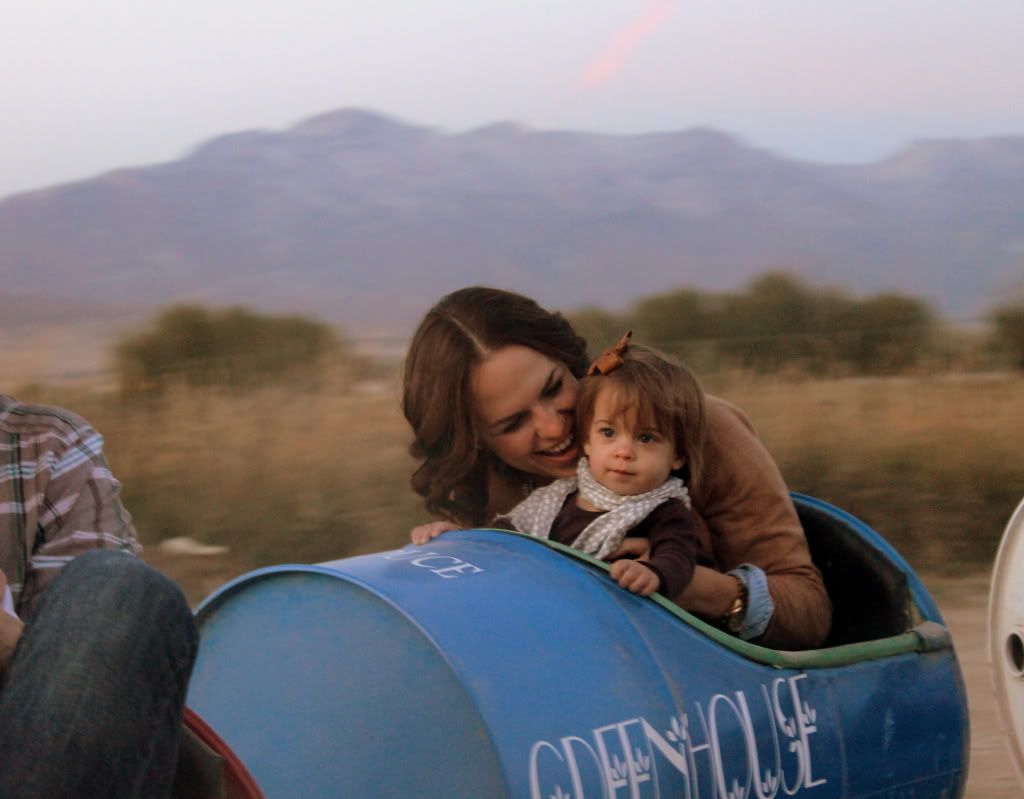 And it made me realize something .
Blake and I are not originally from Utah .
We went out there for school and both ended up finding jobs and just sort of ended up , as we usually say , stuck . I almost constantly find myself looking for our next move that will take us somewhere else .
But this trip , this return "home" , felt completely different .
I realized how much , after a full month away , I really love Utah .
The weather is amazing , the scenery is beautiful , it is an incredible place to raise a family , the people are kind , and we have a unique opportunity to be surrounded by so many people with our same beliefs .
Really . . . what more could you ask for ?
So here's to enjoying the moment and not wishing away the time you have .
Appreciate it while it's happening .
Now we're back in Texas and all I have to say about that is - could the cooler weather get here already , and stay here ?
This heat is making me grumpy .