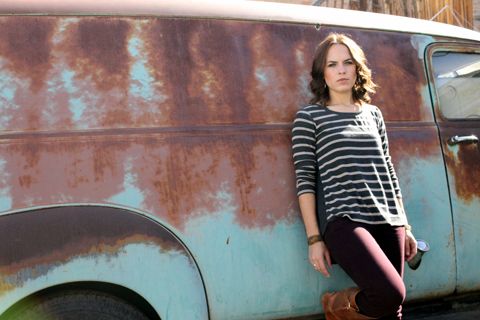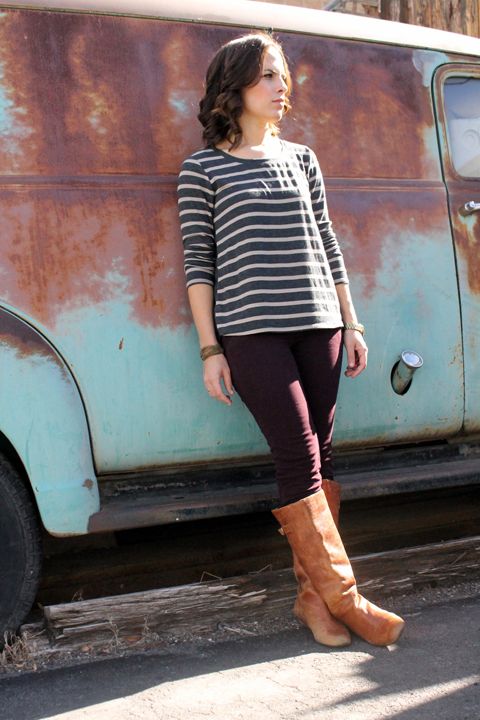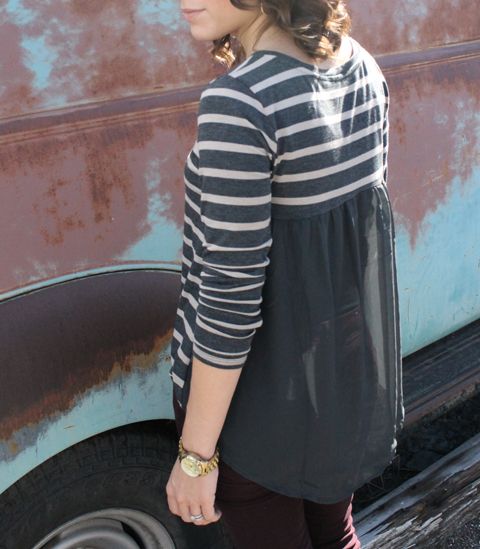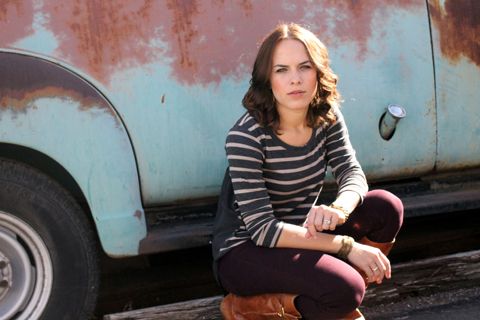 The Impeccable Pig Top , H&M Jeans , Steve Madden Boots , The Impeccable Pig Earrings , Anthropologie Bracelets , Michale Kors Watch

I really have no intention of this being a fashion blog at all , the notion is simply laughable , but I had to take these photos for work , so I thought I'd share them on here .
It was a long day today .
For the moms out there who work full time , all the time , hats off to you .
I literally don't know how you do it .
More thoughts on that tomorrow .
Looking forward to a full day with my girl tomorrow .