While I had great intentions for this weekend in terms of productivity , our days ended up being blissfully lazy instead .
Here are a few Instagram photos from the last few days :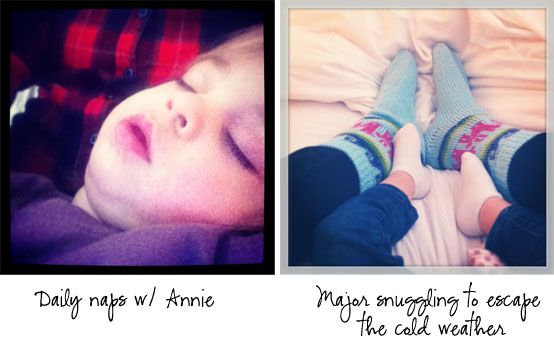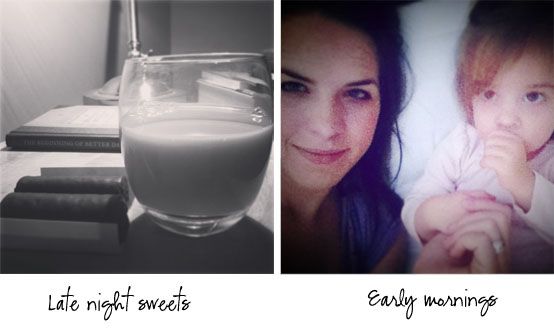 While a part of me has to admit that I feel frustrated about the fact that I didn't get my " To Do " list fully marked off , a bigger part of me frankly . . . doesn't care .
It was the first full weekend just the three of us in over four months .
I'm actually grateful that it wasn't filled with errands and projects around the house .
Sometimes you just have to let it go and enjoy the moments that feel as though nothing is really happening - they are always full of little somethings that are fleeting .
Someday , I'll have an empty house and nothing but chores to keep me busy .
In those moments , I'll be grateful that I took the time to read Brown Bear Brown Bear for the 100th time and listened to Annie beam as she shows off her animal sounds , that I sat and watched Blake and Annie cook in her little kitchen , or that we danced the Hokey Pokey over and over .
I'll miss Annie's hand grasping for mine as she lays across our bed between the two of us , her head in Blake's back and her feet against my chest . I'll ache to be woken up from an afternoon nap by a toddler knocking a boot against my head and shrieking " Mama! Mama! " I'll stand in front of my mirror brushing my teeth and I'll smile remembering how Annie had her very own collection of them, scattered all around the house .
There will always be lists and projects to be done .
But this weekend , they can wait .
I hope you take a moment to do the same with your family !
- e