Life lately via Instagram .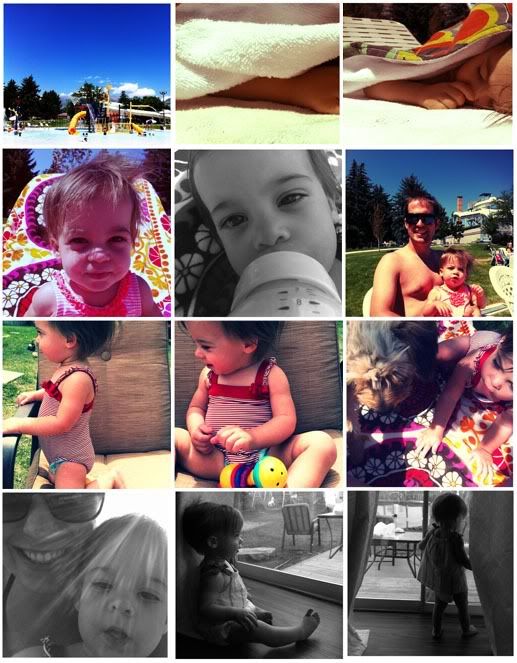 As you might be able to tell , the bulk of our time these days is being spent by the pool .
That's what happens when you have incredible friends who never seem to tire of having you over , and if they do , they are wonderful enough not to say anything .
Needless to say , it's summertime and
How I love watching my baby girl splash in the water , squeal with excitement watching the dogs run in the yard , and snuggle close to me on a towel underneath the trees for an impromptu midday nap .
She is the absolute love and light of my life .

- e