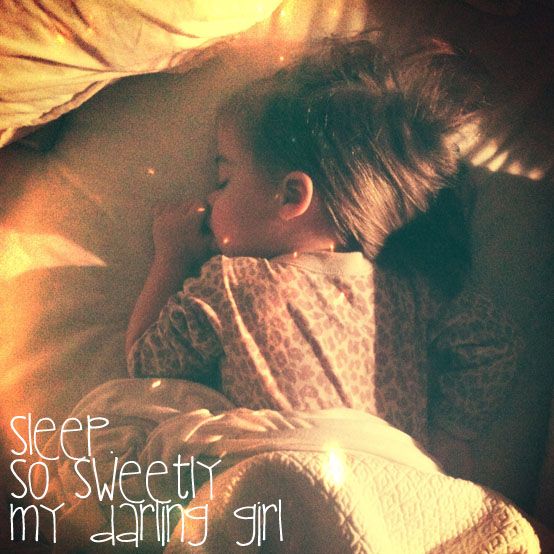 Tonight BW is working late , so I took the opportunity to get some extra sunggles in with Annie B .
She was restless as she tried to fall asleep .
She rolled one direction , then the next , until she finally settled on my chest .
It's one of my favorite sensations - the weight of her as she lays on me .
I tried to lay so perfectly still , taking in the moment , in complete awe that I have been entrusted with such a beautiful little soul .
I love her so much , it hurts .
One day too soon , she will find herself too big to wrap herself around me .
The snuggles will be few and far between .
And the weight on my chest will be a different one entirely .
But she will always and forever be my sweetest baby girl .
People often tell me I have a very worried mind .
Tragedies involving children tend to weigh heavily on my heart and stay cemented in my brain .
They leave my stomach in knots .
And until I can shake them , they leave me feeling completely and utterly terrified .
What if I lost her ?
I saw this quote on the lovely Casey Wiegand's blog , and felt it completely resonate within me :
"Making the decision to have a child is momentous. It is to decide forever to have your heart go walking around outside your body." Elizabeth Stone
I have to remember that I am not in control .
I have to surrender that which I cannot control .
All I can do is hold her tight and have faith .